Local Events
Local Events
DID YOU KNOW?
Waste: we throw out up to one third of the food we buy, you could save up to €1,000 per year;
Energy: 9% of our yearly electricity bill is made up of items on standby mode;
Water: a tap leaking 30 drops per hour can add up to nearly 5, 000 litres of water in one year;
Transport: you can save up to 4% of your yearly pet-rol costs by ensuring the correct tyre pressure.
The Green Home programme provides householders with practical tips about ways to save money on their house-hold bills. Participants can reduce daily waste production, use energy and water more prudently and learn about sustain-able transport option.
Dr. Dorothy Stewart is The Green Home Programme Manager with An Taisce - The National Trust for Ireland and is our guest speaker at our next Green Village public meeting. All are very welcome to this free Green Village information event.
Wednesday 30th May 2012 at 6:30pm.
Location: Malahide Library.
Local Events
The next talk in the Malahide Public Library is about how to chose the right energy saving light bulb. With the introduction of CFLs, LEDs, wattage, light temperature in Kelvin and power in Watt or Lumen, this task has become a difficult one. We would like to shed some light on this by not only showing the various options but also talking about their drawbacks.
Where: Malahide Public Library
When: Wednesday, March 28th, 2012
Registration: 6:20 pm
Talk: 6:30 pm - 7:30 pm
Cost: Free
Local Events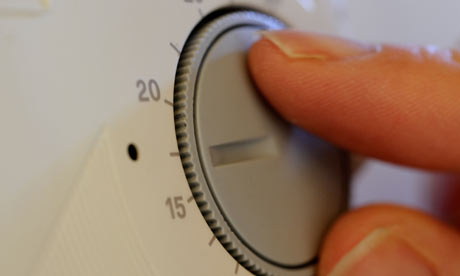 Further to our busy January event, our February talk will be about getting the most from your existing heating system.
Energy expert James McGreer will be our guest speaker and explaining how to get more comfort for your Euro when heating your home.
When: Wednesday, February 29th @ 6:30 pm
Where: Malahide Public Library
Local Events
The Green Village Malahide are facilitating a meeting for Ard Na Mara Resi-dents in Malahide.
Are you interested in keeping your energy bills down?
Are you interested in keeping your home warm and comfortable?
Are you confused by the array of options available to improve the energy efficiency of your home and don't know where to begin?
We will discuss the typical energy issues for an Ard Na Mara home and dem-onstrate the possible energy savings. You will also learn about the typical costs and the likely payback period for any investment you make in improving the energy efficiency of your home.
Our guest speaker on the night will be Michael Hanratty from the EU Tabula project.
Before the January meeting, local Green Village volunteers will be calling door to door to let you know more about the meeting and answer any questions you may have!
When: Tuesday, January 24th, 2012 @ 6:30 pm
Where: Malahide Public Library (upstairs)
The Green Village Team invites family and friends for a social pre-christmas get-togehter!
We will meet in Duffy's on Tuesday, December 20th @ 7pm.
We wish everyone a Merry Christmas and hope to see you on the night!
Our "partners in crime" - the Donabate & Portrane Transition Town project - are organising a Christmas market.
A special Christmas market will be running on December 10th in the parish hall carpark. It will co-incide with the turning on of the Christmas Lights in the village. The market will run from 3 - 6pm. Everyone is welcome to come down and get some mulled wine and pies, and celebrate the start of Christmas with their neighbours. There will be music and entertainment, and a wide range of Christmas gifts and crafts.
You can find more details on their website: http://www.ttdp.ie/
Local Events
So what are the key factors for an energy efficient home
(that's 'warm & cosy' and 'money saving' to you and me)?
Our local Building Energy Rating (BER) expert, Michael McCabe of Michael McCabe & Associates, has over 25 years experience in the design and con-struction industry and will share with us what are the key factors for a more energy efficient home.
Your house has an energy rating in the same way as your fridge, TV or washing machine, and the better the rating, the more money you save, in a nutshell.
ALSO, Green Village updates on:
Malahide Allotments Project
Energy Efficiency Project
The Green Village Mini Expo on Sat 12th November
When: Wednesday, October 26th at 6.30pm
Where: Malahide Public Library
Cost: The event is free!
Local Events
(THAT MEANS WARMER AND CHEAPER TO RUN)

Would love your home to stay warmer for longer?
Worried about rising energy prices?
Frustrated with high gas and electricity bills?
Would like to know more about how to make your home warmer and save yourself money?
The Green Village Malahide are organising a FREE Mini Expo for Malahide residents to learn more about how to make their homes warmer, more energy efficient and cheaper to run.
We've invited some local suppliers to explain their solutions and will have a series of information sessions throughout the day,
including a case study from one Malahide resident who heats his home and hot water for €450 per year.
When: 12th of November 2012, doors open at 10am until 4pm.
Where: Malahide Public Library
Cost: The event is free!
For event schedule of talks, click on "Read more":
Read more...
Local Events
"A Sustainable Malahide is also good for your pocket"
In the past few weeks we've watched on live TV a major tragedy unfold with the Earthquake Tsunami in Japan and the resulting Nuclear Aftermath. One not so obvious lesson we should learn from this is how dependent we are on energy in order to sustain our lifestyles.
So what can a small group of volunteers in Malahide be doing that might have an impact on such a potentially large problem?  The answer is promoting series of steps toward reducing our energy dependency in Malahide and in doing that influencing other communities to do the same.  The truth is the sum of many small communities can make a very substantial impact.
Malahide Green Village formally launched their programme for a more sustainable community in the Grand Hotel March 23rd. The group is made up of volunteers from the area who, have gathered over the last 6 months to work on a variety of projects relating to sustainability.
Projects are focused on benefiting the local community, by providing expertise and education, identifying needs, and hopefully generating local employment.
They key projects currently prioritised by the group include
Upgrading existing homes making them more energy efficient.
Provision of allotments for able bodied and disabled Malahide residents.
A Green Mentors program for individuals and organisations who would like to make a positive impact on our environment but need guidance.
As part of the launch we are seeking like minded people to join us and work in support of our projects.
The group plans regular information sessions over the coming months in but in the meantime take a look at our website www.thegreenvillage.ie and register your interest. We are also on Facebook and LinkedIn.